Bronx Native and Columbia University Graduate Ashley Rodriguez Uplifts Communities Through Mental Health Advocacy
We spoke with Rodriguez about her passion for making mental health resources accessible and what Commencement represents to her.
April 21, 2023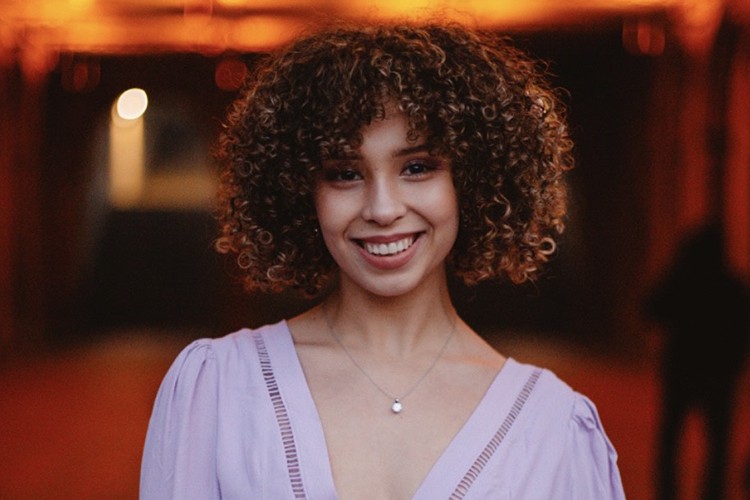 There are a plethora of cultural elements that define the Bronx. The beloved borough is where the genre of hip-hop was born, it's the home base for the illustrious New York Yankees, and it harbors neighborhoods that are reflective of the Big Apple's diversity.
Through the eyes of soon-to-be Columbia University graduate Ashley Rodriguez—a first-generation Dominican American Bronxite—the quintessential, unique, and captivating aspect of the borough is its people. The bodega owner dishing up Avena for locals in the morning. The neighbors who greet each other in passing on the corner. The families who immigrate to New York City with hopes and dreams of cultivating a brighter future. In the midst of the hustle and grit, Rodriguez is a firm believer that wellness is part of the equation.
The School of Social Work scholar's mission is rooted in using mental health advocacy as an avenue to uplift people residing in under-resourced neighborhoods. Through her work, at places that include the HOPE Center and her Bronx-based place of worship, she wants to ensure those who selflessly pour energy into communities like Harlem and the Bronx are also pouring it into themselves.
For Rodriguez, crossing the Commencement stage in May will signify the culmination of her vision and realization of the hopes her family had for her. Columbia Neighbors spoke with Rodriguez about what inspired her to pursue a career in social work, the essentiality of making mental health resources accessible, and what she's most proud of from her time at Columbia.
How has growing up in the Bronx shaped your journey?
I decided to enter the field of social work because of some of the things I saw growing up. Witnessing my family navigate life in the Bronx after immigrating from the Dominican Republic and having recognized that their identities influenced the services that they received and the kind of care that they needed motivated me. I thought social work was the best way to focus on how our identities come into play and how we can serve people in different ways. Seeing some of the challenges as well as the resilience that Bronxites have, pushed me right into the career I'm pursuing. It's been such an honor. In many ways, I'm trying to be the person that my family and I needed growing up. I'm grateful that I get to walk in these roles and provide resources for folks like myself.
What motivated you to get involved with The HOPE Center in Harlem?
The HOPE Center does the community-based work that I hope to do in the future. They offer free mental health services and other types of programs. Sometimes mental health clinics can feel so separated from the communities in which they're operating, but the HOPE Center is active and doing the work. The program is derived from First Corinthian Baptist Church. As a Christian myself, I've noticed sometimes church and mental health can feel so separated and now we're seeing a movement where pastors are talking about mental health in their services and sermons. It's becoming more of a conversation.
I knew I wanted to be in a place like that and learn from people who are involved. I wanted to have those opportunities and experiences to develop into the best social worker that I could be; someone who not only thrives in direct practice but who can do good work in community organizing, outreach, and research.
Can you talk about the importance of making mental health resources accessible in communities like Upper Manhattan?
I love this question because it speaks to what The HOPE Center does. It's important to go into areas where mental health is not spoken about because it gives people a sense of relief and it answers people's questions along their path toward healing. Growing up and living Uptown, I see the hustle and bustle in the Bronx. Folks are making sure their families are taken care of, their children are fed, and they have a roof over their heads.
It's important to talk about self-care in these communities because sometimes it's neglected due to the hustle. It can almost feel like a privilege reserved for those who have time for it. When we have these conversations, it reminds people they're valued, their mental health is important, and there should be space for that in their lives. That could look like therapy. That could look like going to the park. There's beauty in reminding people that self-care and wellness should be intentional pursuits.
It's important to talk about self-care in these communities because sometimes it's neglected due to the hustle.
What led you to Columbia?
I was choosing between Columbia, Hunter, and NYU. They're all amazing options, but I felt called specifically to Columbia. I was drawn to the school's Advanced Generalist Practice & Programming track which is what I'm on now. This particular specialization hits on all the areas of social work and how they all come together. I wanted to be a social worker that could do all the things. We've covered what it means to be a good clinician, how to engage with communities effectively, develop programs according to community needs, and highlight community voices.
From your perspective, what makes the Bronx special?
The aura of the Bronx is family and community. I love, love, love living in the Bronx. It's the smaller moments that make it special, like going to the mom-and-pop shops for a pastelito or catching up with your neighbors.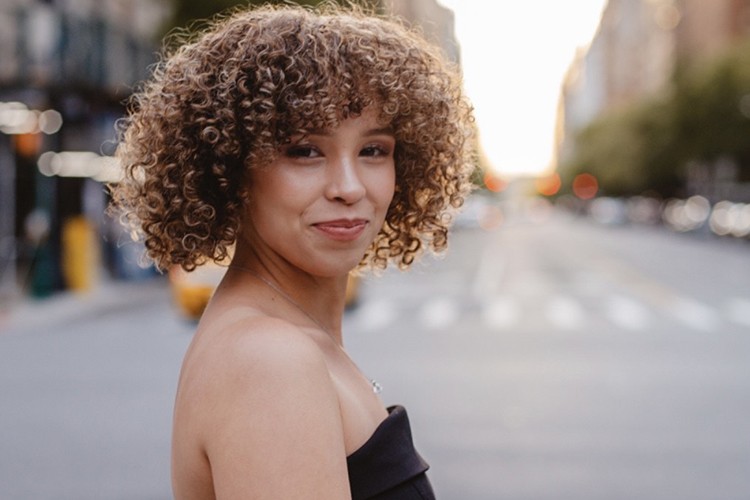 What are your favorite places in the Bronx?
Here in Fordham, we have a lot of good food. There's a little pancake shop next to me that I grew up going to with my family on the weekends. If you like Dominican food, you have to try Liberato Restaurant on 183rd and Jerome Avenue.  My church, Graffiti 2 Baptist Church, is also in the Bronx, and that's like a second home for me. I lead worship there. The church is very active in the community. It hosts free dinners on Thursdays for folks dealing with food insecurity as well as programs for youth.
The homes of my friends and family are also some of my favorite places in the Bronx too. They are places where I go for community. Other popular spots I'd love to highlight include Little Italy, the New York Botanical Garden, and the Bronx Zoo.
Can you share a local Bronx-based community hero or leader that you admire?
There are so many people out there now that Bronxites could get excited about who are in the limelight. For me, the heroes and leaders that I admire are the local people working hard every day in the Bronx. Those working in the supermarkets or the local stores all to make the Bronx a better place and to provide for themselves and their families. I look up to my community members who are doing the work daily and making people like myself smile just with their presence and dedication. People like my mom. She's my biggest hero and works hard every day to make sure we're good.
I look up to my community members who are doing the work daily and making people like myself smile just with their presence and dedication.
What does graduation symbolize for you?
It symbolizes new beginnings for me. I'm really excited to step out of academia for a little bit and really get into the work. I've been in school all of my life. I'm looking forward to using all that I've learned and continue to learn as I'm doing the work. It's also a symbol of hope. I'm the first person in my family to have a graduate degree. I'm one of the first to have an undergraduate degree as well. I come from a family of immigrants who came here in hopes that the next generation would have more opportunities than they did. I'm living out my family's dreams for me alongside having dreams of my own.
Reflecting on your time at Columbia, what are you most proud of?
I made the most of every opportunity to learn. It's not easy. I had two jobs while I was a student, I locked in an internship and was managing school and other responsibilities outside of that in my personal life. I was responsible to so many people. I've learned so much about myself and what it looks like for me to manage my time, care for myself, and how to be intentional about pouring into myself so that I can pour out in other spaces. I'm proud I was able to find a rhythm that worked for me and in that, I was able to do good work. I also feel so proud that I was able to be a mental health therapist for people in Harlem.
Can you share a piece of advice you've carried with you throughout your journey?
Life isn't a straight line. That's given me so much freedom when making major life decisions. I have a vision for my future, but I still remind myself that I'm allowed to be curious and make mistakes. I'm allowed to pivot. Knowing there is beauty in every season gives us the freedom to be present and courageous.
What's on the horizon for you?
Of course, the nearest thing is graduation, but I'm also getting married to my high school sweetheart in August. I'm really excited about that. Right now, I'm actually taking it slow in terms of enjoying every part of this season. A chapter of my life is ending and I'm walking into new ones. I definitely want to pursue something in the mental health field working with mothers. Mothers, children, and families are groups that have been on my heart for a while. Healthy families lead to healthy communities. These systems work together.